This site made in

Click here to read Psalm 23 and Why Not Blame God?.
| | |
| --- | --- |
| | ROSWELL |

Welcome to my pages dedicated to the TV series, Roswell. If you have any comments or questions, feel free to email me using the link below. When you see a little animated alien head (like the one above) at the bottom of one of these pages, click on it and it will bring you back here. The updates section is near the bottom of this page.
Last updated: 06/20/02

Cbjam

Your Favorite Teen Alien TV Show





is OVER! Thank-you for watching!
(PS - to watch another cool show about a teen alien,
check out Smallville Tuesdays on the WB!)



UPDATES:
06/20/02
The last episode summary for the series finale of Roswell is now available.
05/17/02
Two more episode summaries are up. The Series Finale episode will be up soon.
04/25/02
Episode summaries for #14 & 15 - again, spoilers.
02/26/02
Finally added episodes 10-13.
This page born Oct.20th, 1999
Last updated June 20th, 2002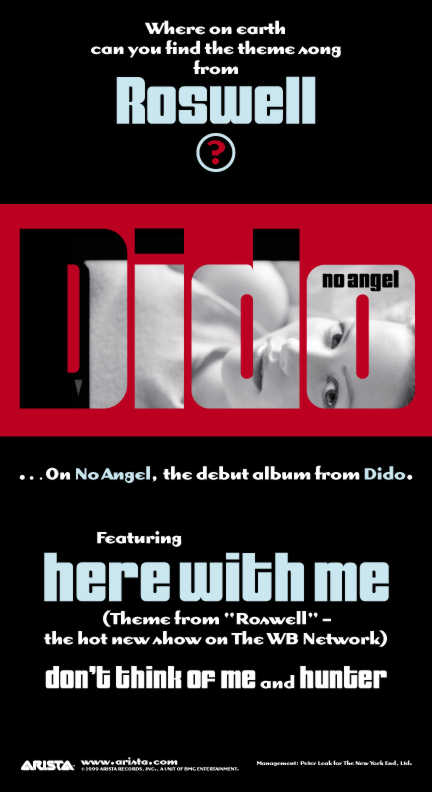 Back to Cbjam's Fanfiction Pages
Disclaimer: The "Roswell" book series and TV series belong to
Melinda Metz, 20th Century Fox et al.
These pages are meant for entertainment purposes only.
**Some images thanks to www.wbzl.com**